El Trichocereus Pachanoi, también conocido como San Pedro, es un cactus columnar originario de las montañas andinas de Perú y Ecuador. Algunos de los nombres indígenas del San Pedro son: huachuma, chuma y wachuma. Es una de las cuatro plantas más sagradas de Perú, junto con el tabaco, la ayahuasca y la coca. El San Pedro tiene propiedades alucinógenas y a menudo se compara con el cactus más popular conocido como Peyote; ambos son miembros de la familia de la mescalina. La mescalina es un álcali psicoactivo que se encuentra de forma natural en los cactus mencionados y también en otras especies de cactus. Los chamanes y los nativos han utilizado el San Pedro durante al menos 3000 años. La primera representación conocida del cactus, que data del 1300 a.C., es una talla de una criatura mitológica que sostiene el cactus. El nombre de San Pedro se debe a que, según la mitología, Dios escondió las llaves del cielo en un lugar secreto y el santo cristiano llamado San Pedro utilizó los poderes del cactus para descubrir los escondites secretos de las llaves y, posteriormente, el cactus recibió su nombre.
El San Pedro es un cactus delgado y columnar originario de los Andes en Sudamérica. Su crecimiento es mucho más rápido que el del peyote, alcanzando los 30 centímetros o más en un año y produciendo ocasionalmente grandes flores blancas de floración nocturna.
Like peyote (and Peruvian torch, among other cacti), San Pedro contains mescaline—one of the longest-studied psychedelics in the world and the first to which that term was applied. Its effects have been described as empathogenic, (similar to MDMA) and potentially life-changing, promoting radical introspection, healing, and a sense of wonder and awe.
Traditionally, as today, San Pedro may be consumed either on its own or with other plants in a ceremonial brew called cimora. While its use as a psychedelic is technically illegal in many countries, specimens are widely available for "ornamental purposes." It can also be found in abundance at the witches' markets of Peru (as San Pedro or Huachuma), Bolivia (as Achuma), and Ecuador (as Aguacolla or Gigantón).
Other names for San Pedro are Pachanoi, Achuma/Huachuma, Aguacolla, Gigantón, El Remedio, Cactus of the Four Winds.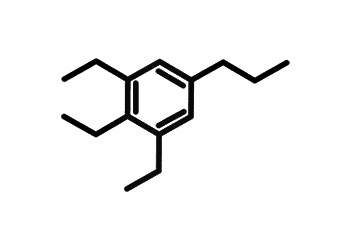 (3,4,5-trimetoxi-beta-fentilamina)
The effects that are felt from the 'high' of this cactus are quite spiritual. Traditional San Pedro ceremonies are typically held outside around a fire with a Shaman present. Much like another sacred plant medicine of Peru called Ayahuasca, the intense effects of, when drinking or eating it, the San Pedro can make you purge out negative energies and things that no longer serve you.
Generalmente, una vez que te purgas, sientes una sensación de conexión con la Tierra y con todo lo que te rodea. Es posible que te encuentres en un estado de sueño despierto, en el que es como si tu cuerpo estuviera dormido hasta cierto punto.
This provides you with the opportunity to leave your body and travel to other realms. Many people see the energy moving around them, but people have also reported seeing fractals and even sacred geometry while their eyes are closed. An average San Pedro trip can last anywhere between 7-12 hours when taken orally. The benefit of taking it energetically through this audio experience is that it doesn't last long, and is a more profound experience on an intuitive and subtle level.
More recently San Pedro cactus has been used to treat a broad range of physical, mental and emotional disorders, as well as people with addictions such as alcoholism. It has been used quite regularly throughout South America for a long time to enhance life and connect the people to "pachamana" (the Spanish term for Mother Earth). A mind-expanding, connecting, spiritual medicine that has been used for millennia…