Trichocereus Pachanoi, ook wel San Pedro genoemd, is een zuilcactus die inheems is in het Andesgebergte van Peru en Ecuador. Enkele inheemse namen voor San Pedro zijn: huachuma, chuma, en wachuma. Het is een van de vier heiligste planten van Peru, samen met tabak, Ayahuasca en Coca. San Pedro heeft hallucinogene eigenschappen en wordt vaak vergeleken met de meer populaire cactus bekend als Peyote; beide zijn leden van de mescaline familie. Mescaline is een psychoactieve alkali die van nature voorkomt in de eerder genoemde cactussen en ook in andere soorten cactussen. Sjamanen en inboorlingen gebruiken San Pedro al minstens 3000 jaar. De vroegst bekende afbeelding van de cactus dateert van 1300 voor Christus en is een houtsnijwerk van een mythologisch wezen dat de cactus vasthoudt. San Pedro kreeg zijn naam omdat in de mythologie God de sleutels van de hemel op een geheime plaats verborg en de christelijke heilige die Sint Petrus (Spaans San Pedro) werd genoemd, de krachten van de cactus gebruikte om de geheime verstopplaatsen van de sleutels bloot te leggen en later werd de cactus naar hem vernoemd.
San Pedro is een dunne, zuilvormige cactus die oorspronkelijk uit de Andes in Zuid-Amerika komt. Hij groeit veel sneller dan peyote, in een jaar wordt hij 15 cm of meer groot en produceert soms grote, witte, nachtbloeiende bloemen.
Like peyote (and Peruvian torch, among other cacti), San Pedro contains mescaline—one of the longest-studied psychedelics in the world and the first to which that term was applied. Its effects have been described as empathogenic, (similar to MDMA) and potentially life-changing, promoting radical introspection, healing, and a sense of wonder and awe.
Traditionally, as today, San Pedro may be consumed either on its own or with other plants in a ceremonial brew called cimora. While its use as a psychedelic is technically illegal in many countries, specimens are widely available for "ornamental purposes." It can also be found in abundance at the witches' markets of Peru (as San Pedro or Huachuma), Bolivia (as Achuma), and Ecuador (as Aguacolla or Gigantón).
Other names for San Pedro are Pachanoi, Achuma/Huachuma, Aguacolla, Gigantón, El Remedio, Cactus of the Four Winds.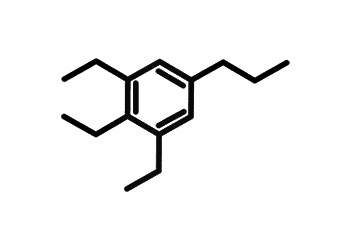 (3,4,5-trimethoxy-bèta-fenethylamine)
The effects that are felt from the 'high' of this cactus are quite spiritual. Traditional San Pedro ceremonies are typically held outside around a fire with a Shaman present. Much like another sacred plant medicine of Peru called Ayahuasca, the intense effects of, when drinking or eating it, the San Pedro can make you purge out negative energies and things that no longer serve you.
Over het algemeen voel je je verbonden met de Aarde en alles om je heen, als je eenmaal gezuiverd hebt. Je kunt jezelf in een wakkere droomtoestand bevinden, waarbij het lijkt alsof je lichaam tot op zekere hoogte slaapt.
This provides you with the opportunity to leave your body and travel to other realms. Many people see the energy moving around them, but people have also reported seeing fractals and even sacred geometry while their eyes are closed. An average San Pedro trip can last anywhere between 7-12 hours when taken orally. The benefit of taking it energetically through this audio experience is that it doesn't last long, and is a more profound experience on an intuitive and subtle level.
More recently San Pedro cactus has been used to treat a broad range of physical, mental and emotional disorders, as well as people with addictions such as alcoholism. It has been used quite regularly throughout South America for a long time to enhance life and connect the people to "pachamana" (the Spanish term for Mother Earth). A mind-expanding, connecting, spiritual medicine that has been used for millennia…